Down a Rainbow
17 and 18 June 2004 9pm
Atrium, JB Priestley Library, Bradford

Fellow in Theatre Iain Bloomfield, Dr Christine Finn and film-maker Jeremy Nicholls (Frantic Assembly, Oily Cart) create a piece for film and actors.

Talking Heads by Alan Bennett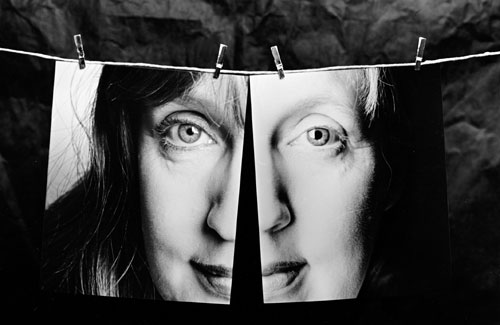 | | | |
| --- | --- | --- |
| Her Big Chance | and | Bed Among the Lentils |
Performed by Anni Kurmis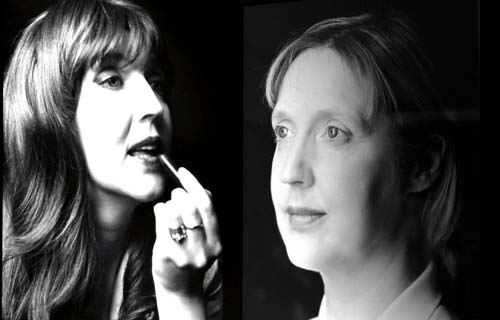 Lesley and Susan are two characters as contrasting as chalk and cheese in terms of lifestyle, looks and expectations.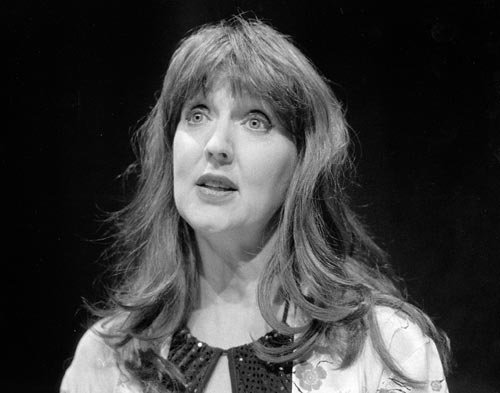 Lesley is an aspiring actress whose "big chance" casts her as a pawn in a porn game. She prides herself on being a true professional, and is always ready and willing to acquire a new skill to further her career. Despite the fact that she is met with cynicism and disdain she really believes she has a lot to offer not only as an actress but as an individual.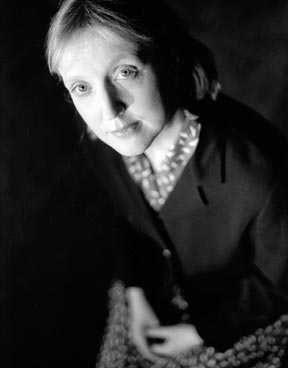 Susan, a vicar's wife, isn't at all sure about God and fails to meet the criteria of an upstanding Anglican lady. Susan is married to Geoffrey, a popular and respected vicar who is surrounded by his 'fan club' whom she finds overbearing. Susan finds temporary solace only to be trapped once more.
For reviews see 'Reviews' section.
Photos: Brian Slater  (01706 846921)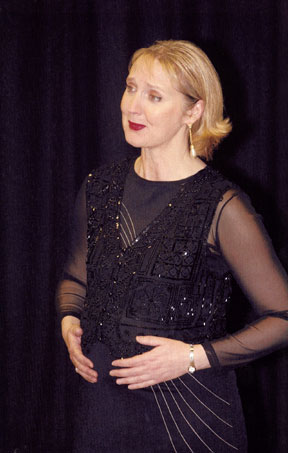 Rosie, After the Ball Was Over? by Janis Sims
After the Ball Was Over? is based on a novel set within the play. Four characters meet up on New Year's Eve to explore their interwoven connection with each other. Using a pacey filmic style to create highly charged emotion through a mix of video and soundscape in an attempt to fuse and embrace truth and illusion. It is an exploration of reality clashing with identity and memory, a black comedy that looks at the contrasting relationships and their various frictions.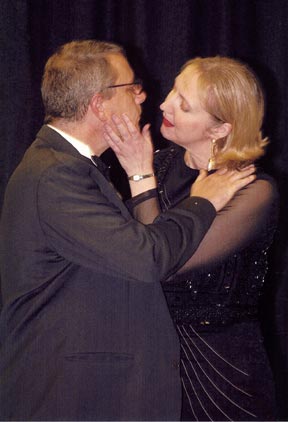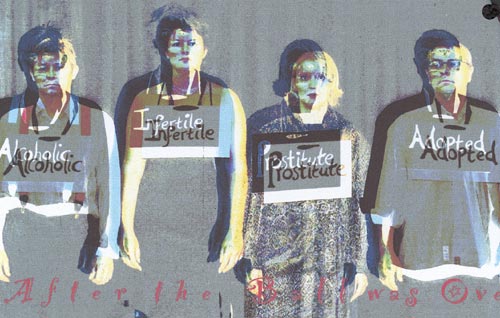 Excerpts from Reviews
Anni Kurmis plays Rosie, a prostitute who is pregnant to a client, a married man who is preying on her story to fuel his literary work. In the first scene she takes an overdose resulting in her vomiting centre stage, repulsive but also gaining sympathy for the suicidal mother-to-be...Kurmis skilfully evokes the melancholy and distress demanded of her role with a quiet confidence and subtle style.
The Journal of National Drama, Winter 2002 Vol.10 No.1
Anni Kurmis performed a first scene that consisted of a mini- suicide. She necked the pills retched and vomited with amazing realism and went on to execute an emotionally charged, intense and sensitive performance taking on her role with verve and veracity.
Leeds Guide
Agnes, Last Respects by Kevin O'Hara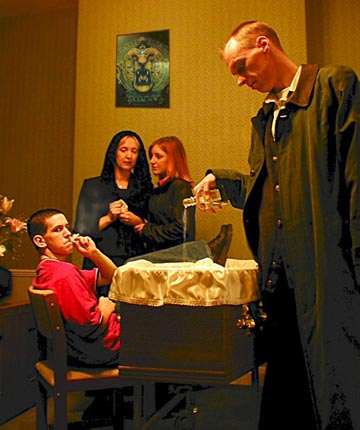 Agnes, Last Respects by Kevin O'Hara
"There's not a person on this planet living the truth. If we're not conning each other we're conning ourselves. Why should I be any different."
Written and directed by Kevin O'Hara, Last Respects uses laughter to cope with traumatic events. 'Life isn't easy,' observes O'Hara, 'and sometimes we make ourselves uncomfortable beds to lie in... It quickly becomes evident that some of the characters have been lying in too many beds with too many people.'

Square One Actors' Company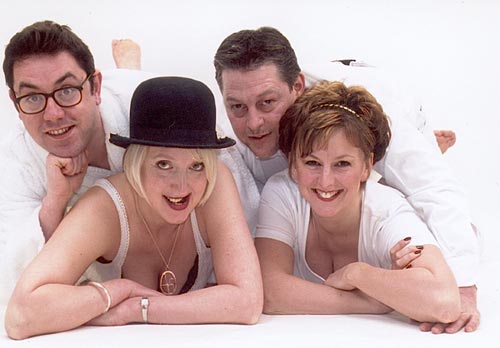 Sabrina and Alice, Sex & Death by Diana Amsterdam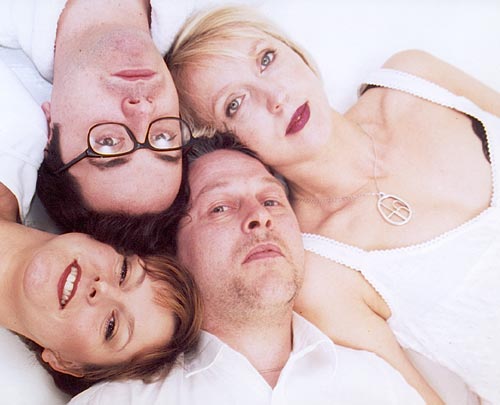 Sabrina and Alice, Sex & Death by Diana Amsterdam
Three one-act plays: One Naked Woman (and a Fully Clothed Man); Lingerie and The End of I.
Janet reflects on her mid-life crisis while watching an Italian movie, Max loves women in lingerie and loves the lingerie on women, Jerry and Curtis try to figure out the meaning of life.
Robin, Me & My Friend by Gillian Plowman
A black comedy exploring the relationships between two 'odd' couples thrown prematurely out of hospital care. In the downstairs flat is Oz, who has never recovered from his mother's death, and Bunny, whose workaholism leads to estrangement from his wife. Upstairs are Robin, a middle class housewife who suffocated her own son and Julia, whose obsessive thoughts of men drew her into prostitution. (Square One Actors' Company)
Narrator in Long May She Reign, Shrewsbury Abbey
Originally written for the commemoration at Lichfield Cathedral of the 50th Anniversary of Elizabeth's ascension to the throne. Long May She Reign paints a picture in words and music of the Queen's Coronation Day. It includes anecdotes from previous coronations and Elizabeth's early life in a script adapted by writer and broadcaster, Chris Eldon Lee.